Counting down my top 25 favorite films of the last decade and just why I love them.
#23 Blue Jay (2016)
Writer: Mark Duplass | Director / DP: Alexandre Lehmann | Music by: Julian Wass. Starring: Mark Duplass, Sarah Paulson, Clu Gulager
I love this movie because of the unspoken connection between Jim and Amanda – two adults who really know each other, and at this point in their lives might be the only people for one another who truly fit that bill.
Immediately, #IYKYK they go way back with a slick reference to Lisa Lisa & Cult Jam.
Time has passed, they see each other, and all the care comes rushing back. You don't even have to put it into words – it's all in their eyes, smiles, and the space that's left in conversation.
Loss is difficult, and it can throw you all over the place emotionally, so I'm pleased to see Jim experience active grief onscreen.
Then there's Amanda, pausing to take in Jim's childhood house – the pictures on the wall – that's the boy I knew. Going through the closets, smelling clothes, reading letters.
Always trying to keep it on the up, the couple staves away the looming "talk" all night, replacing it with fun trips down memory lane, dance moves, inside jokes, and playing back tapes – which the 90s kids know is a landmine waiting to happen.
Ex-couples dream of this kind of experience. Happenstance leading to resolving all of your past issues in one brisk, fun-filled day overlooking the beautiful scenics of the town that grew you both.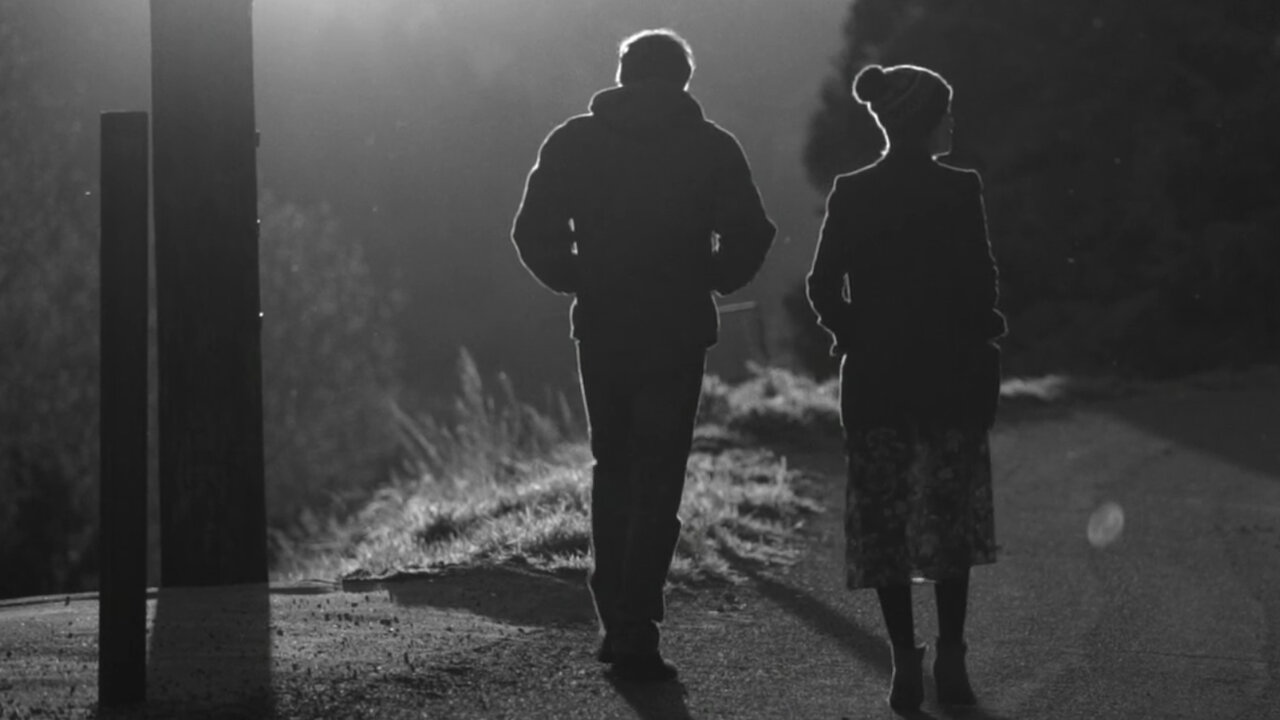 Blue Jay. I mean, it's a fantasy, right?